TRAVELLING WITH A BABY
BEC'S TIPS!
Although this blondie is a little girl now, she's spent most of her life travelling Oz in a caravan! We hit the road when she was only 6months old!! So here's a few tips we have learnt along the way.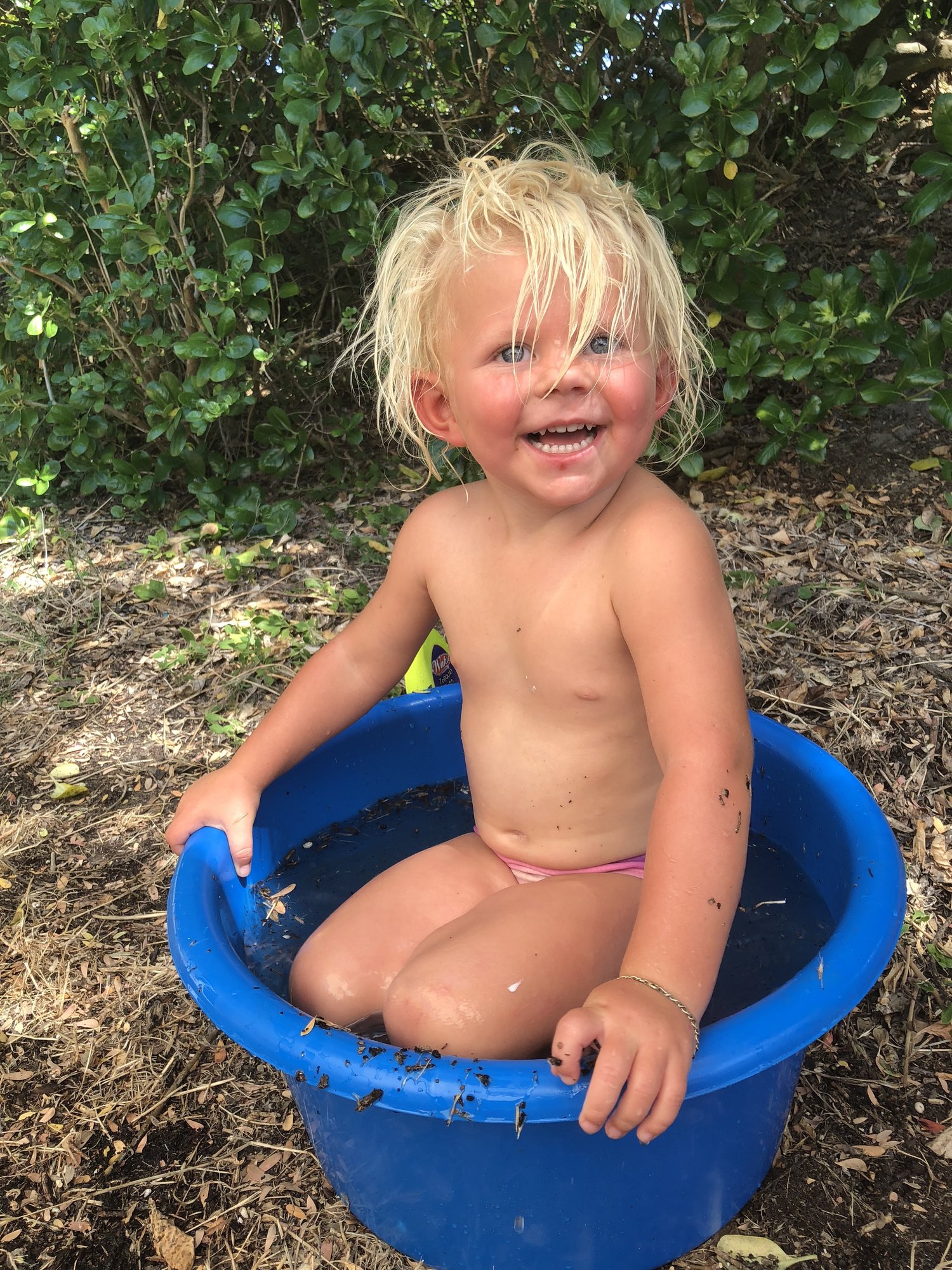 Sometimes travelling with a baby can be a tough task with. They need loads of attention and constant feeding. But, managing to travel with your bub can also be really enjoyable and rewarding. The outdoors is their biggest playground and you will see their little personalities explode
WEAR THEM
All bubs love sleeping on mum/dad so my number 1 tip is to buy an excellent, comfortable baby carrier. We used an ergo, which our baby slept in til 20 months. She also slept soundly on my back when exploring. By far the best thing we have bought for convenience and stress free sleeps. It's so important to stick to day time sleeps!
We've gone from an ergo to a Kathmandu carrier now that she's grown up. These are more suited to the exploring and hikes that we do now. 
Explore
A good baby carrier is essential if you want to explore amazing landmarks around OZ!!
DAY SLEEPS
No one likes an overtired, cranky baby. They become restless through the night and 'witching hour', 6-7pm is just horrid!! Do whatever you can to enforce a day time sleep. You get a break and your baby wakes happy.
We use our baby carrier for sleeps if we are out and about. Alternatively a pram is ideal as your baby can sleep while you're exploring.
If you are set up for the day near your van, bubs can sleep soundly in their bed or portacot. We can go about our day and she sleeps through the ruckus of her noisy brothers. #itsathirdbabything
NIGHT TIME SLEEP ROUTINE
We have always had a bedtime routine for our kids, it can be hard at times to get all 3 to go to bed together at the same time, but persistence really does pay off!! Our kids all sleep 7pm-7am most nights. Yes we have a few shockers now and then and we end up with a few kids in our bed, but hey – that happens.
GO FOR A SCENIC DRIVE
It's been a Great way for our overtired baby to get to sleep, mum and dad get some quiet time and can view the sights, while your baby naps in their car seat. This is the perfect way to chill out a toddler in the midst of a tantrum. It's also a good way to soundproof them, so the you don't disturb the neighbours!!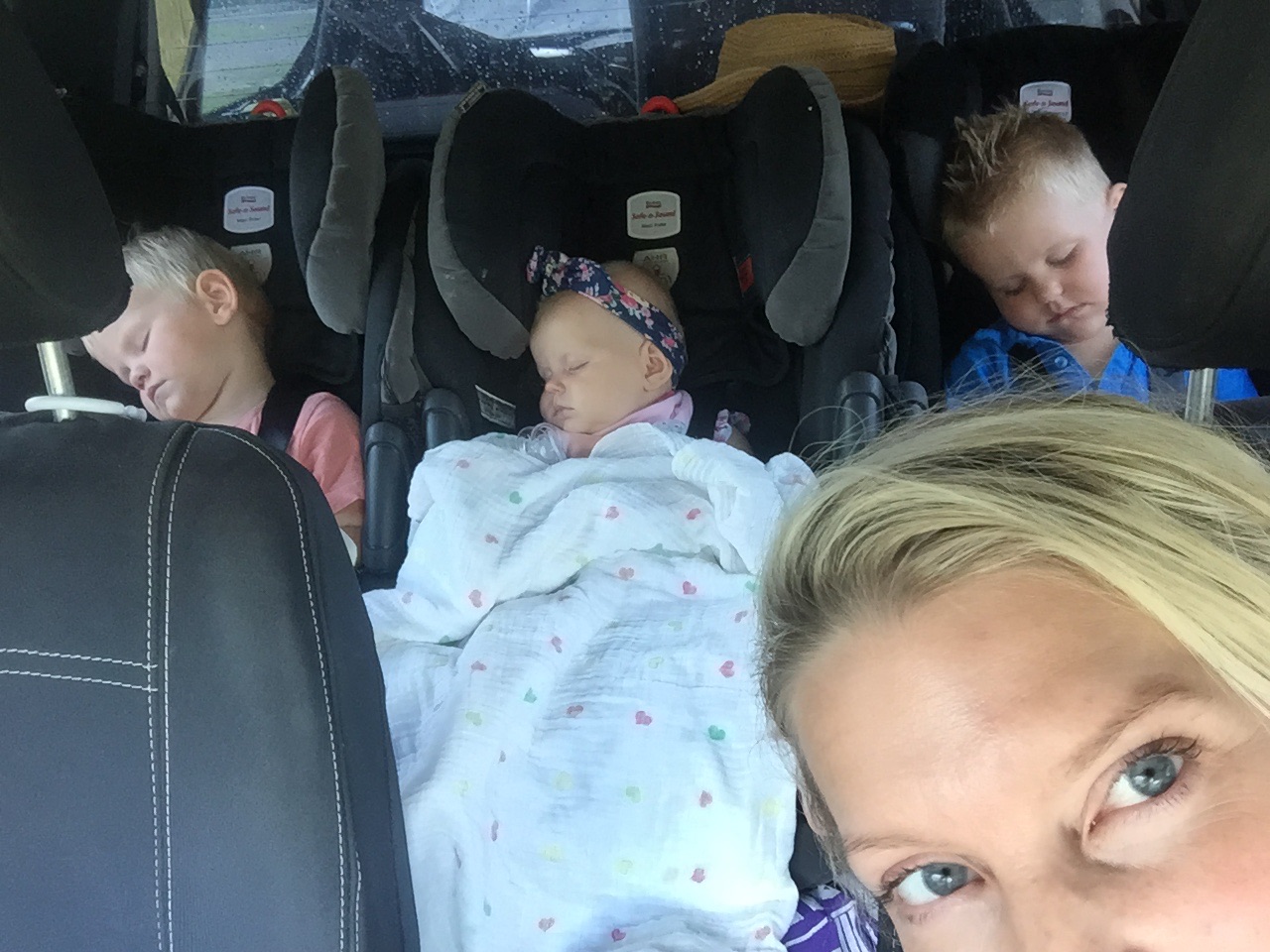 BABY MONITOR
I nearly wasn't going to bring this! Thankfully I did!! It's not a huge necessity, however it has definitely been handy. We have an Oricom video monitor. There's also some cool apps as well, so you can check your monitor video from your iPhone. I love it purely for the temperature display. The van can get pretty cold some nights and it can get a bit hot when free camping during the day. So I can check the temp and pop our heater on or bunk fans if need be. It makes for a baby who sleeps through the night!!
We have also used it plenty of times when we have gone next door to socialise with other campers. We can lock the van, and I can take the monitor with me and know if she wakes up. Happy days!
KEEP THEM COOL
When the weather really cranks it up and you get those super hot days in the high 30's and 40's, make sure you keep the little ones cool. We have found with our kids that they just don't handle the crazy heat of a HOT HOT Summer day. They get a bit cranky and out of sorts because they can't regulate their body heat that well. Park up at the beach or a river, fill up a bucket with water  or let them play with a hose. And if you can, book into a powered site and crank the aircon. Most Caravan Parks these days have amazing pool complexes to enjoy and cool off in. 
NORMAL ROUTINE
Stick to the routine you typically roll with at home. You'll have a cruisy bub while on your travels and don't forget to give them a few weeks to adjust. It's all new to them, so be prepared for some adjustment, including waking through the night a lot and a cranky baby throughout the day. But, Power on through, you'll soon be enjoying a well earned wine! 
THE MORE YOU TRAVEL WITH
YOUR BABY THE EASIER IT
BECOMES! PLUS, YOUR
CONFIDENCE TO TRAVEL WITH
THEM WILL GROW. I CAN
HONESTLY SAY THAT
TRAVELLING WITH HER FROM 6
MONTHS OLD HAS BEEN
HUGELY BENEFICIAL FOR OUR
LITTLE GIRL.
Cheers – Bec Lorrimer
FUNDING OUR TRIP
How we funded our trip and tips for you to do the same
OFF-GRID BATTERY SET-UP
THE ULTIMATE IN FREE CAMPING POWER
Map of Australia Decal - 15% OFF TIAV15