"5 AMAZING ATTRACTIONS IN AUSTRALIA"
We have partnered with Expedia.com.au to showcase 5 Amazing Natural attractions around Australia. Get excited & get planning because these spots just can't be missed!!
Bungle Bungles – Western Australia
The Purnululu National Park is a World Heritage Area located in the East Kimberley Region of Western Australia. The striking appearance of the Bungle Bungles is a mass of orange and black sandstone that form a dome shape, likened to beehives. Only discovered in 1983, the fascinating landscape is a popular attraction for scenic helicopter flights where you can view the incredible sandstone formations thought to have formed from sediments of an old river bed. Rising 300 metres high, the Bungle Bungles has long been inhabited by Aboriginal people and surrounded by savanna grasslands. A fascinating geological sight.
If you're keen for some adventure and to explore on foot, hiking throughout The Bungle Bungles Ranges is truly a spectacular experience. Discover the stunning and enormous Cathedral Gorge, a breathtaking natural amphitheatre located within the Ranges. In the wet season, water can be found pouring through here creating a pool of water beneath the acoustics of red rock. If you're visiting at the right time of the year, you can hear music being played within the gorge.
Other astonishing landmarks include Echidna Chasm which is popular with photographers due to the gorges narrow and long gorge, the 200m of varying colours will have your mind blown.
Why not take your camping gear into this remote wilderness for an unforgettable experience.
Lawn Hill Gorge
 Situated in the remote North-West of Queensland, Boodjamulla National Park features amazing red gorges, waterfalls, fossils and sandstone ranges. One of the most iconic outback destinations, Lawn Hill Gorge and Adels Grove are rich in history and a truly wonderful and enriching experience.
Firstly, Boodjamulla or Lawn Hill National Park as its also known as, cater for campers, hikers and those wishing to kayak up the gorge. The campground contains 20 sites and is for the self sufficient camper. The park also contains the Riversleigh World Heritage Site which is an important collection of fossils. It was World Heritage listed in 1994 for its outstanding illustration of Australian mammals and fossil quality. All preserved in Limestone! With some fossils dating back to 25 million years, there deposits are some of the most exquisite in the world.
The drive into Lawn Hill National Park is mostly unsealed with some corrugations and water crossings, therefore a four wheel drive is recommended. When descending on this amazing National Park, another fantastic option to stay is Adels Grove. Options include an air conditioned Bunkhouse, pre-erected river tents, ensuite rooms or camping and caravan sites. They also feature a licensed deck area and do a beautiful meal! Adels Grove is located 10km from the National Park and a fantastic location to base yourself. With amazing emerald colour water on your doorstep, pontoon, rope swings and swimming, theres so much to love about this area and the ideal outback trip for a family or couple. 'The Shack' also does a delicious fish and chips!
So many other activities including Sunset at Harry's Hill, cruise or canoe the Lawn Hill Gorge, relax by the creek or laze about in inflatable tubes.
Uluru – Northern Territory
Uluru or Ayers Rock is a massive, majestic sandstone rock formation located in outback Australia. The Central Northern Territory is home to this spectacular sight and is otherwise known as the 'Red Centre'. Uluru is one of the great natural wonders of the world and has travellers visiting throughout the year to witness its beauty. Not only does it tower over the surrounding landscape, but its a deeply spiritual place. For the local Aboriginal people it holds a special cultural significance and you can feel its powerful presence as soon as you lay eyes on the natural formation.
There are several ways to view Uluru and we suggest doing it at sunrise or sunset to see it in all its glory! The colours that surface at this time, being burnt orange and an intense red make it a truly magical experience. Be sure to take a glass of wine and grab a photo opportunity. There are five different viewing area to see different angles and landscapes of Ayers Rock.
Many think that the best way is to climb Uluru, which is now not advised due to the Indigenous significance, instead opt to ride or walk around the base for a fascinating venture.
Why not take a camel tour at sunrise or sunset & dine out under the stars for an extraordinary way to take in the views of the Milky Way and "The Rock".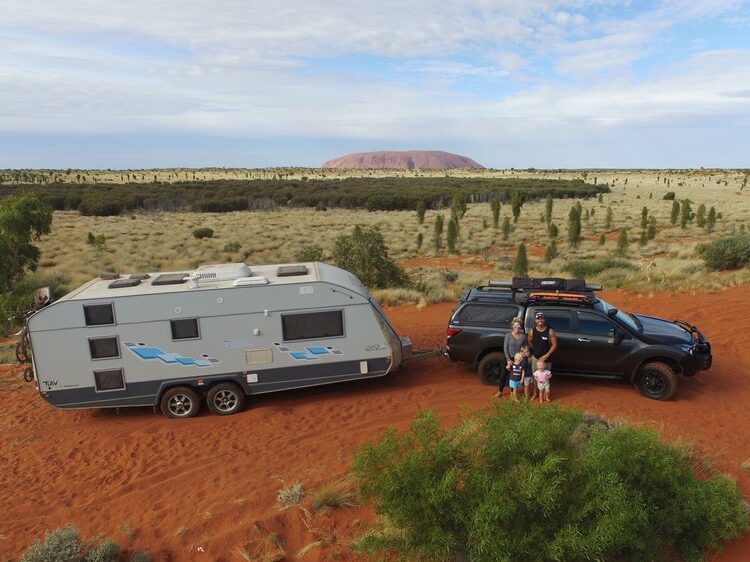 Bitter Springs – Northern Territory
Who doesn't love a crystal clear hot spring! Bitter Springs is located about 2km from another well known hot spring named Mataranka and it's in The Northern Territory, 420km from Darwin. Within the Katherine region, Bitter Springs is set amongst beautiful palms and tropical woodlands in the Elsey National Park. After a long drive this FREE attraction is the perfect place to relax and unwind. The spring-fed thermal pools has a mild drift and is the ideal spot to take your pool noodle and float from one end to the other. With exit points after the 100 metre drift, a ladder can be accessed from the swimming area. This natural beauty is a 500 metre waterway fed by an underground spring, lined with cabbage palms. The spring water sits at around 32 degrees all year round and is incredibly clear and considerably deep. Fresh water turtles often frequent the area swimming along the springs which you'll be able to view with goggles.
If you don't want to swim but would like to view this incredible location, there is a viewing platform and stairs you can sit on where you dip your toes in.
The Elsey National Park offers walking trails around the thermal springs. Only a few minutes drive and accomodation is offered in the form of camping and cabins, safe and peaceful, situated on the Little Roper River.
Barramundi feeding is a great activity in Mataranka where the fish are pulled from the water with bare hands! 
Ningalaoo Reef – Western Australia
A underwater wonderland and World Heritage listed area, The Ningaloo Reef will blow your mind! Well known for its Whale Shark encounters, it's one of the best places on earth to swim alongside these gentle animals. Located in the North West coastal region of Western Australia, this stunning coastline just keeps giving. From the crystal clear blue waters, abundance of marine life including dolphins, turtles and Nemo, the fringing Reef is unlike others. The marine park not only offers the most amazing beaches, its where the mountain range meet the reef and the colours of Yardie Creek Gorge are spectacular! 
Epic fishing, exceptional beachfront campsites and the white sands of Turquoise Bay are among the highlights. However if you're after a resort style experience… Coral Bay offers exceptional accomodation and the perfect destination for adventure, relaxation and something refreshingly different! So much on offer with plenty of attractions and activities for all ages. This remote beach paradise allows you to snorkel just off the shoreline among tropical fish and coral gardens.
Swim with Manta Rays or opt for a deep sea fishing charter, there really is an abundance of activities on offer! The beautiful weather will have you never wanting to leave!
Learn how much it will cost you to Travel Oz like us!
How we funded our trip and tips for you to do the same!
FUNDING OUR TRIP
How we funded our trip and tips for you to do the same
OFF-GRID BATTERY SET-UP
THE ULTIMATE IN FREE CAMPING POWER
Map of Australia Decal - 15% OFF TIAV15