MONEY SAVING TIPS WHEN TRAVELLING AUSTRALIA
MAKE YOUR TRAVEL BUDGET GO FURTHER WITH THESE FEW TIPS!
To put things in perspective, we'll show you what it actually costs a Family of 5 to travel australia.
The three biggest expenditures when travelling Australia is food, fuel and accomodation..
FUEL – to tow our setup it costs us around $30per/100km. That's averaging around 18L/100km in fuel economy over a lap of Oz approximately 43,000km.
Totalling around $12000 for just fuel alone!
FOOD – Our average weekly food bill is $350. Calculate that over 12 months will bring you in at $18,200.
ACCOMODATION – We mostly free or low cost camp including beach camping and National Parks. These nightly fees costs us from $0 – $40 per night. A caravan park average for a family of 5 is around $70 per night. 2021 will be our year to track accomodation expenses. In 2016 we spent nearly $10,000 but mostly stayed in caravan parks as we were not set up to free camp.
The Essential Guide to Road Tripping Australia eBook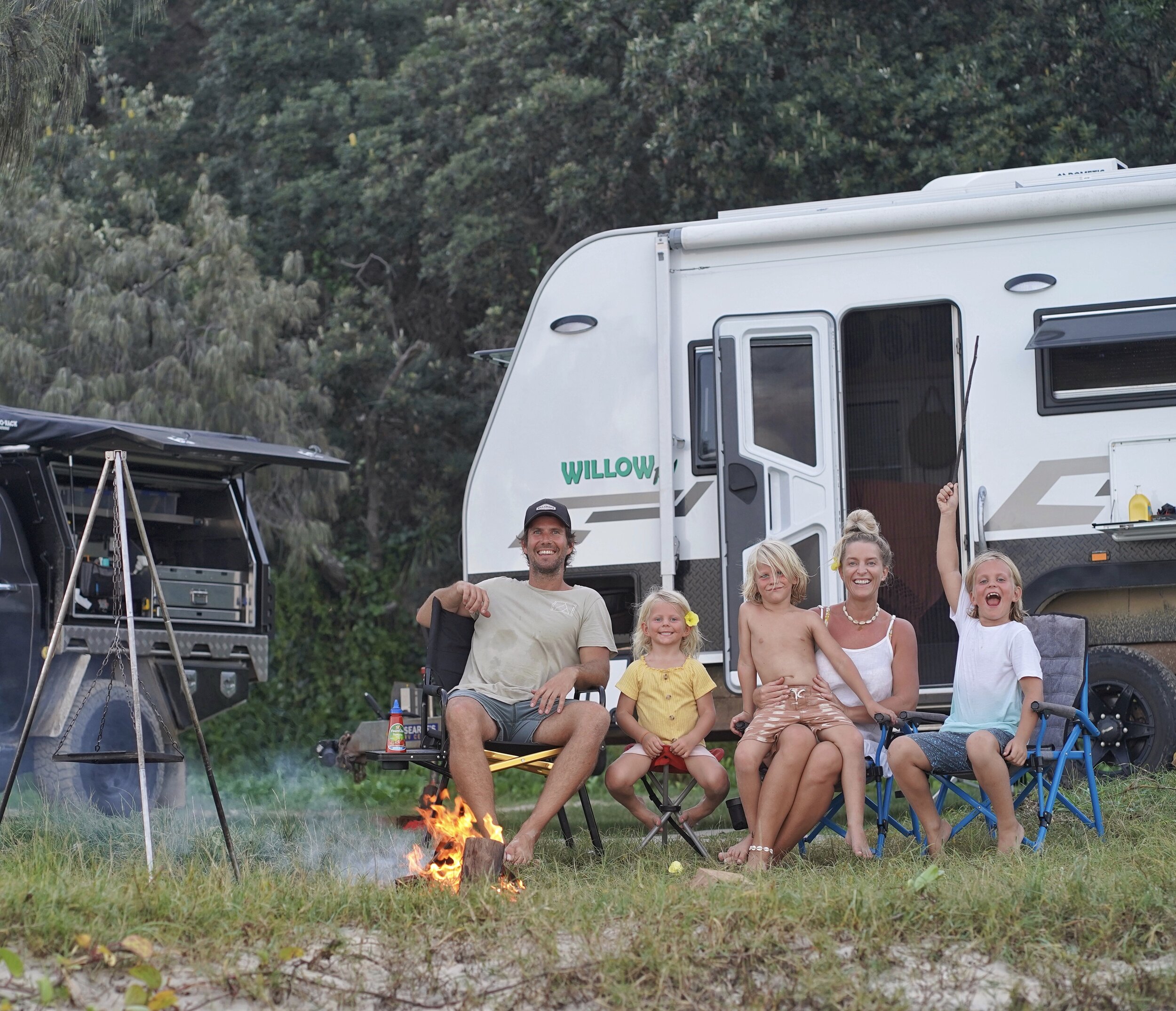 How can you save money on your LAP OF AUSTRALIA?
**SAVE ON ACCOMMODATION**
Sign up to Loyalty Clubs (e.g G'Day Rewards) with caravan park chains, they are definitely worth it and you generally make your money back on the first booking.
Book online where you can, most parks give online discounts or pay 6 stay 7 deals.
Travel Saver cards through your insurance companies, if you take the time to research what's available they can save you a lot of money. We are insured with CIL and they provide lots of discounts on parks and attractions.
Tourist info centres – get the brochures for the local area you're in. They provide discount coupons for tours and attractions as well as meals. 
FREE CAMP where you can, but don't compromise the enjoyment of your trip just to save a few bucks. Caravan parks have some prime real estate around the country and think of how far you've driven to get to there?? It'll cost you a lot more than a nights accommodation to get back there if you skip it being a tight arse!
Invest in a TAWK membership which is a one off fee of $25. This gets you 2 nights KIDS FREE at a huge list of parks and stations around the country.
How we funded our trip and tips for you to do the same!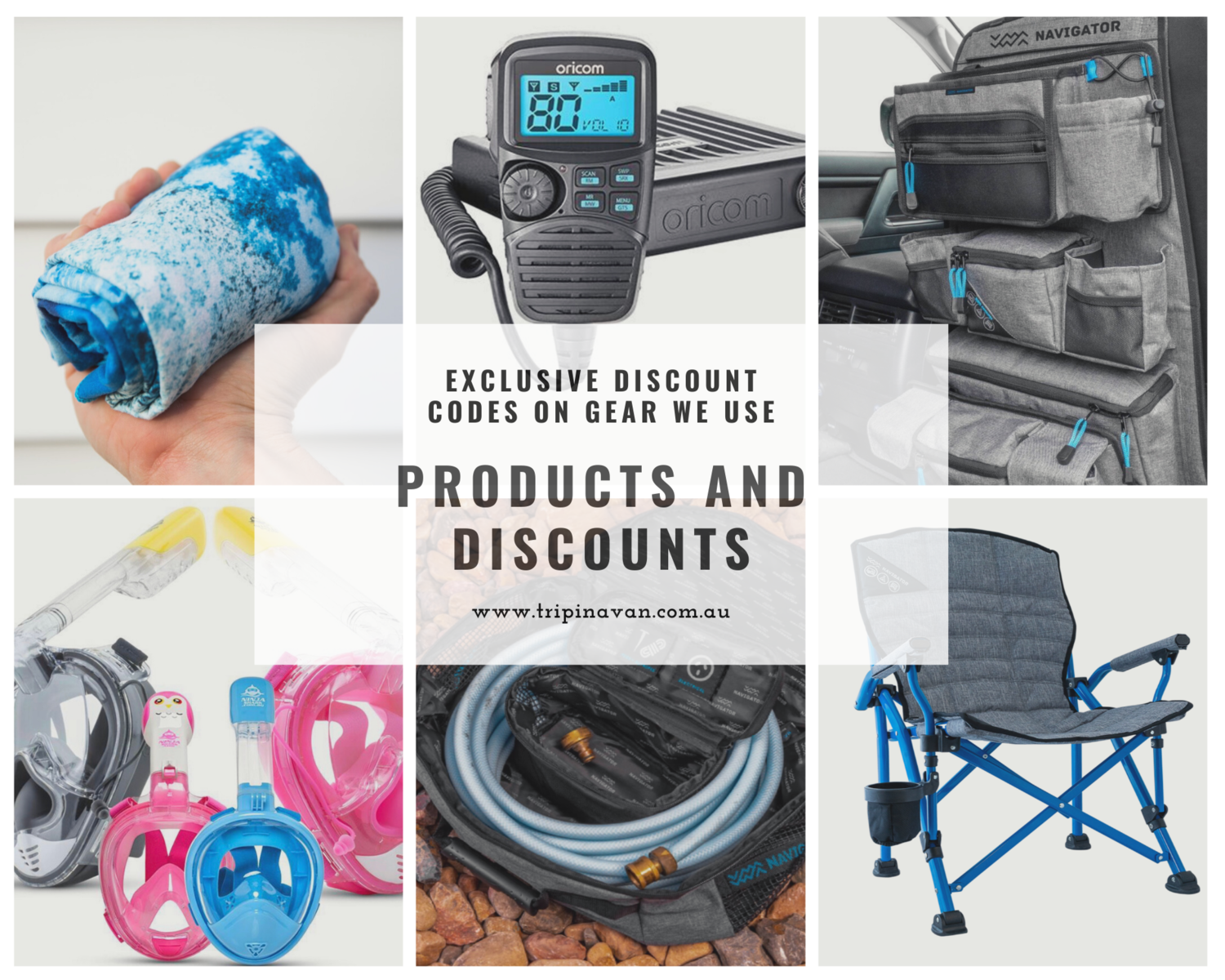 **SAVE ON FOOD**
If you have the room, buy in bulk, cook in bulk and freeze meals. It's cheaper and easier than stocking up on the run. We utilise the fridge in our canopy to buy large slabs of meat and store meals.
Buy meat in bulk from local butchers on your way around, a whole rump can be as little as $12 a kilo if you buy it whole. If you purchase just a few pieces in Woolies its around $25/kg. Get the butcher to cut it up for you and freeze it in meal size portions.
Stock up at the big chain supermarkets. Plan your major grocery shops in bigger town centres before you head remote/outback – this can save you hundreds of dollars.
**Save on Fuel**
Keep your weights down, travel as light as you can. Do not travel with full water tanks unless your going off grid (1 litre of water = 1kg) 
Get your tyre pressures right, less rolling resistance means better fuel economy.
Find an economical cruising speed – use your vehicles computer info to find out what speed is best for your fuel consumption & stick to it. 
Buy quality fuel as it will give you better fuel economy, we always use BP and recommend it to everyone. 
Utilise loyalty cards and shopping docket savings. It all helps!
Some helpful info and tips about what it costs and how to save a few bucks when you're travelling Australia. Every dollar counts and the more you save and little you spend, the longer you can travel.
15% OFF BELOW PRODUCTS!!
Travel Australia Cost Calculation/Budget Spreadsheet
ONE LAST TIP! If you're keen to make some savings we have a whole page dedicated to EXCLUSIVE DISCOUNTS on gear we use! You can take a look on the link below.
FUNDING OUR TRIP
How we funded our trip and tips for you to do the same
OFF-GRID BATTERY SET-UP
THE ULTIMATE IN FREE CAMPING POWER
Map of Australia Decal - 15% OFF TIAV15