Best iPad Apps for Kids On The Road
iPads on the road you say? Nah, the kids will be learning and playing in the outdoors… Which generally is the case, however, reality is, they use there iPads and they are a super handy device when travelling and schooling your kids. Dare I say it, they are essential if you're travelling full time.
Our three kids have an iPad each and we bought them about 4 months into our first lap. Initially, out of necessity. Being that, we needed to get our young kids through those big kilometres in the outback of Australia + our eldest nearing Kindergarten.
Truly the best investment! Not only are there some excellent educational apps, they also get you through that last hour driving to you next destination. When you know you've got a 500km day driving these things just come in handy!
For us, we most certainly have a rules around iPad use and screen time. If you stick to your rules, then having iPads on the road won't be a drama. For the most part, our kids iPad use is restricted to the car. We will get them out on a rainy day and sometimes use them for schooling.
Some of OUR rules, take it or leave it…
No iPads 2 hours before bed. We find this makes them wired and a lot harder for them to fall asleep.
Screen time is restricted to an hour and then they have to get up, go for a ride, swim and burn some energy. Breaks are essential.
For the most part, iPads are for car travel only and longer than one hour.
When you're travelling Australia, your kids really won't have much time to watch iPads. You'll be busy exploring, snorkelling, hiking and making new friends. Our kids (yours will be to) are by far the happiest when out in nature and remember that this is why you decided to travel and do this trip. So stick to your family's rules and the kids will adjust.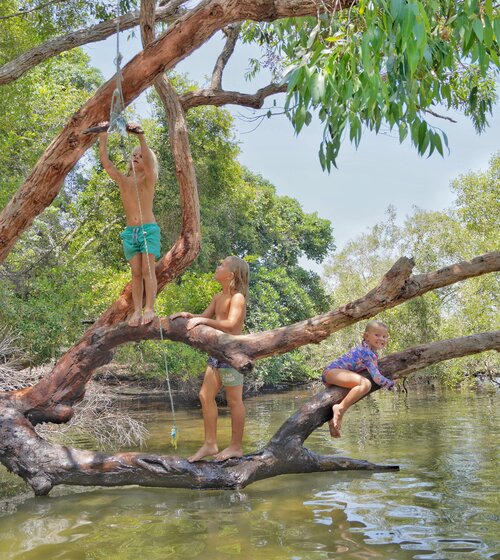 APPS
I am specifically writing about apps for kids over toddler age, because in all honesty, there are so many age appropriate apps for toddlers and they really do enjoy them all. I would start with farm animals and some puzzle type games, shapes and counting or alphabet. Hungry Caterpillar is a great one and there really is an array of free ones to choose from!
Kids can be tough to travel with….Here's a few tips to help you out!
Kids 4-10 Educational:
Prodigy Maths – a math game where wizards battle.
Whereby or Google Hangouts – essential if doing live lessons with a teacher.
Reading Eggs – a fantastic app and I highly recommend.
Toca (choose any depending on child's interest) – a play studio designed for kids.
SkyView – a stargazing app uses your camera to identify celestial objects in the sky
ABCmouse.com – early learning, maths, reding, art and more.
Epic! – a digital library, books, videos and quizzes.
For Fun/Interests:
Spotify – our kids love to listen to music and create there own playlists.
YouTube Kids – content for kids and a more contained environment. Our kids love Art Hub For Kids and watching kids build Lego.
ABC Kids or ABC Me – Your childs' favourite programs.
Music Tiles – Musical fun for the kids.
Netflix/Stan/Disney+ – For those times you don't have TV service.
Kids Doodle – Fun drawing game.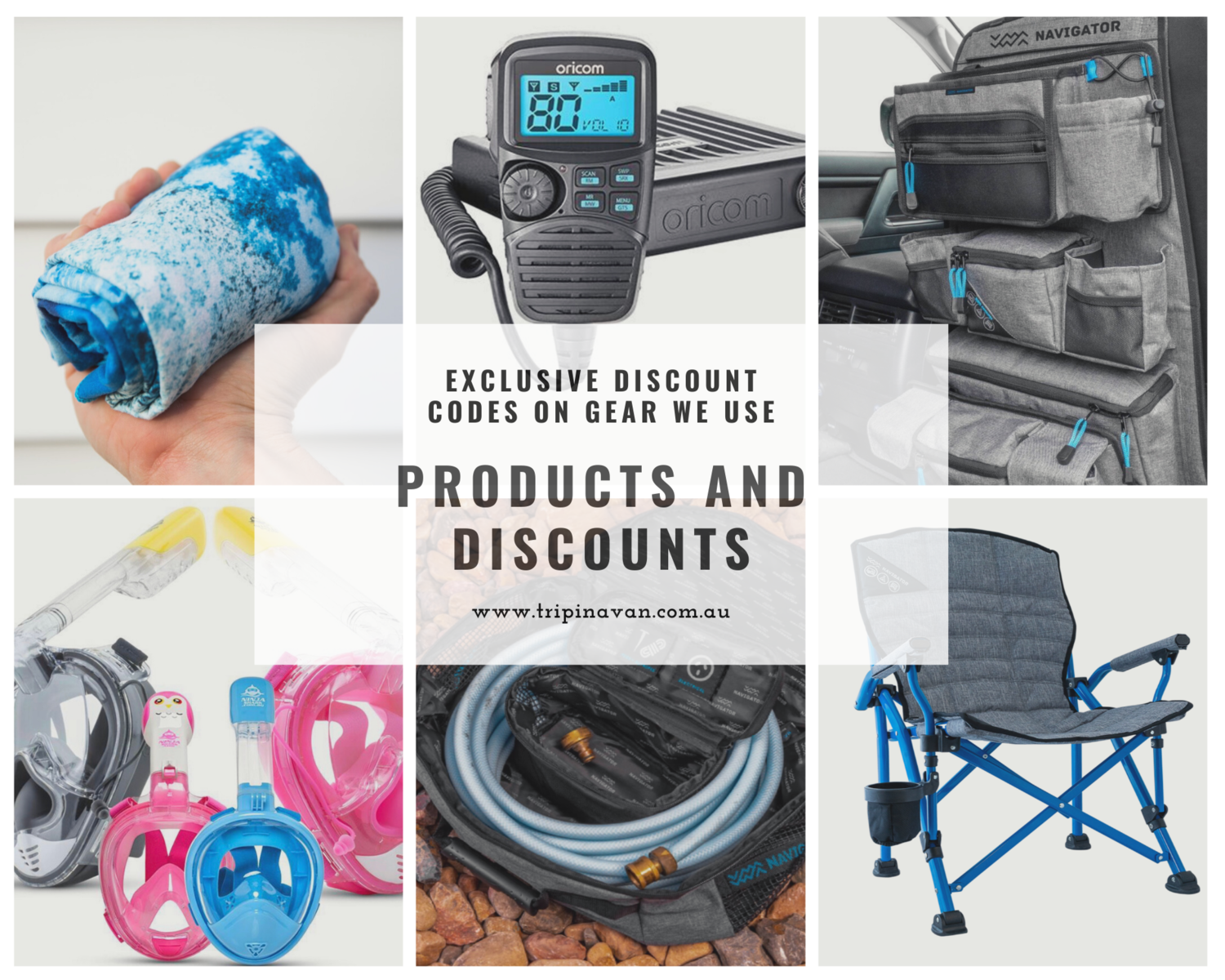 FUNDING OUR TRIP
How we funded our trip and tips for you to do the same
OFF-GRID BATTERY SET-UP
THE ULTIMATE IN FREE CAMPING POWER
Map of Australia Decal - 15% OFF TIAV15