TOP PARKS – KALBARRI TUDOR HOLIDAY PARK
Kalbarri is an Amazing coastal town surrounded by National Parks. The coastal cliffs and Epic surf beaches are just a few of the attractions that brought us here. The Kalbarri Tudor Holiday Park was a great place to stay while we enjoyed what Kalbarri has to offer. The park itself is a short walk from the centre of town and the great inlet foreshore. There is a great playground on site with jumping pillow and the pool is right beside it as well. 
There are some great day trips to do while you are here, with Natures Window being the most Iconic sight to see in the area. Its a short drive out to the national park and a little hike to get there and its an amazing photo opportunity. The Coastal cliff loop is also a great drive with plenty of stops along the way to check the the stunning cliffs and ocean backdrops.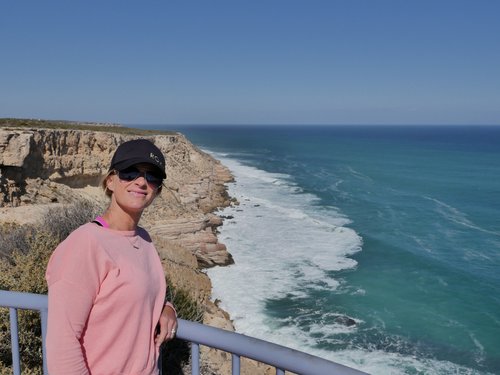 Make sure you don't miss Kalbarri on your travels!! Its a beautiful little town and a great place to relax and enjoy!
FUNDING OUR TRIP
How we funded our trip and tips for you to do the same
OFF-GRID BATTERY SET-UP
THE ULTIMATE IN FREE CAMPING POWER
Map of Australia Decal - 15% OFF TIAV15