Welcome to Trip In A Van.
We are passionate about family travel and made a conscious decision to unplug from the daily grind and connect as a family. Making memories and exploring Australia was fulfilling a lifelong dream. Now it's a lifestyle and career using the knowledge and experiences we've gained from our time on the road.
Thank you for stopping by!
Justin, Bec, Jack, Billy & Charli.
The Complete Trip In A Van Guide to Australia
The book we wish we had before we hit the road 7 years ago!
This book will guide you through the period leading up to your departure and your time on the road. Its a culmination of 7 years of travel around Australia. It's jam packed with lessons we've learnt, tips and is a must-read for anyone roadtripping the continent.
Thanks for your support,
Bec & Justin.
Travel History
Travelling Australia since 2015!
Budget, Product + Discounts & Travel Blogs
A complete guide to Road Tripping Australia.
Products designed by Bec + Justin from experience and years of travel. Developed to enhance the travel lifestyle.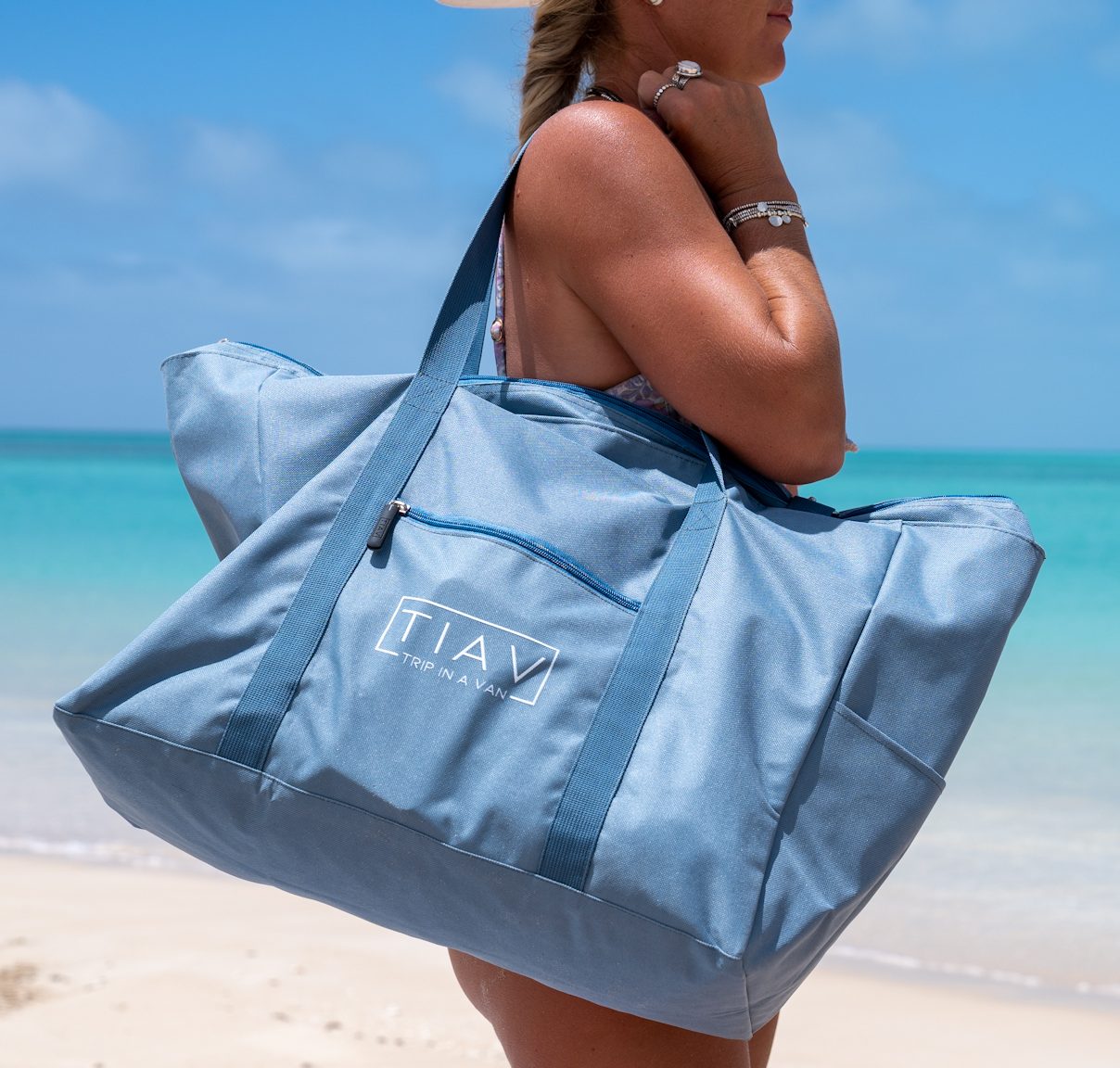 Money Saving Tips For Travelling Australia
Make your travel budget go further with these few tips! We'll show you what it actually costs a family to travel Australia.
The three biggest expenditures when travelling Australia is food, fuel and accomodation!
Tips and Tricks to Travel
Get advice on the ins and outs of family caravan travel.
TIAV x WILL & WIND "The Kimberley + The Eyre"
QUICK DRY, SANDFREE BEACH TOWEL + BEACH MAT COLLABORATION
USE CODE: TIAV15 FOR 15% OFF!
TIAV x Embella
O D Y S S E A COLLECTION
Inspired by my travels around Australia picking up cowrie shells along the beaches with my daughter.
Use code TIAV10
Travel Gallery
Take a squiz at our Instagram for updates, tips and travel destinations.